Tattoo Projects Commands the Courage to Compete
Charlotte, United States - June 5, 2023 / Tattoo Projects /
Advertising is a business that demands more than creativity. It demands courage. An agency can be creative, but if it doesn't innovate advertising for your company with its creative skills, then it is not doing the job you need it to do. We avoid playing it safe. What we have learned is that it pays to take creative risks that make our clients resonate in their industries.
If you need an advertising agency in Charlotte, NC, then make sure to check out what we do here at Tattoo Projects because we command the courage to compete for your business by creating advertising that gets you noticed for all the right reasons. We have a roster of clients that keep coming back for more of our innovative campaigns because they work so well. We think we can create one that will work so well for you, too. Below, is a bit about how we can help you excel in your field.
The Tattoo Projects Creative Process
In our experience, the lack of consistent messaging is one of the biggest struggles that our clients have when they first come to us. They know this instinctively because they hear from others that they are not sure why they write certain blogs or that their images seem off in relation to what they do. 
This is a huge pain point that prevents the clients from making gains in the market. Therefore, our creative team creates compelling and consistent messaging for them. This includes consistent design and text. Our process enhances your brand's touch points. If your message isn't consistent in terms of what you offer, then it will not compel clients. 
You need to be consistent with the messaging even when you offer a new product or service. The point you want to make is that you are offering something new without changing the culture that your clients love. We assure a compelling message at all levels and it will never be boring but it will be consistent in explaining the purposes of your business or a new venture. It will show off the culture you have created. This kind of progress motivates new client contact while sustaining existing business, a wonderful balance to achieve for any company. 
Here's Another Strategy We Use
We might be the only advertising agency that pitches outdoor advertising for you. We know, we know… some ad agencies think billboards died off long ago with phone booths and parachute pants. But just like you, we notice the billboards. Our research shows that since 2005, Out-of-Home Advertising ranks as the only traditional ad medium with an increased overall percentage of spending. So while we can't do anything about the phone booths and we won't do anything about the parachute pants, we will pitch billboards to you because they create business for you.
Contact Tattoo Projects
Tattoo Projects would love to develop a marketing strategy that sets you apart from your competition. If you need marketing in Charlotte, NC, make sure to contact us. We look forward to showing you how courageous we can be with your advertising and the benefits you will enjoy when you work with us. Let's speak soon!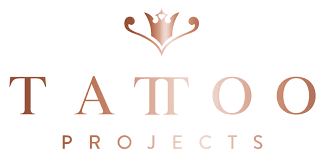 Contact Information:
Tattoo Projects
704 Morris St,
Charlotte, NC 28202
United States
Contact Tattoo Projects
(704) 900-7150
https://tattooprojects.com/